Do you need to convert between a week number and a date or require some information about a date? Find out if a year is a leap year, calculate the number of days, business days, weeks, weekends, month turns and years between two dates? Want to add or subtract days, weeks or months to a given date?
With TKWeek, it's no hassle. Even a basic calendar view is at your fingertips. You can use it to flag days off. Just tap and hold until the color changes. And with My Day you see what is up on a particular day.
Curious to know when Friday 13th takes place? TKWeek will tell you. The app has many national and international public holidays built in, for example Reformation Day, St. Martin's Day, Christmas, Good Friday, Seven Sleepers Day, Pentecost, Ash Wednesday, and Easter.
Some of the other special days TKWeek knows: Ice Saints, Valentine's Day, Mother's Day, Halloween, St. Patrick's Day, Earth Day, All Saints. And there are so many more included.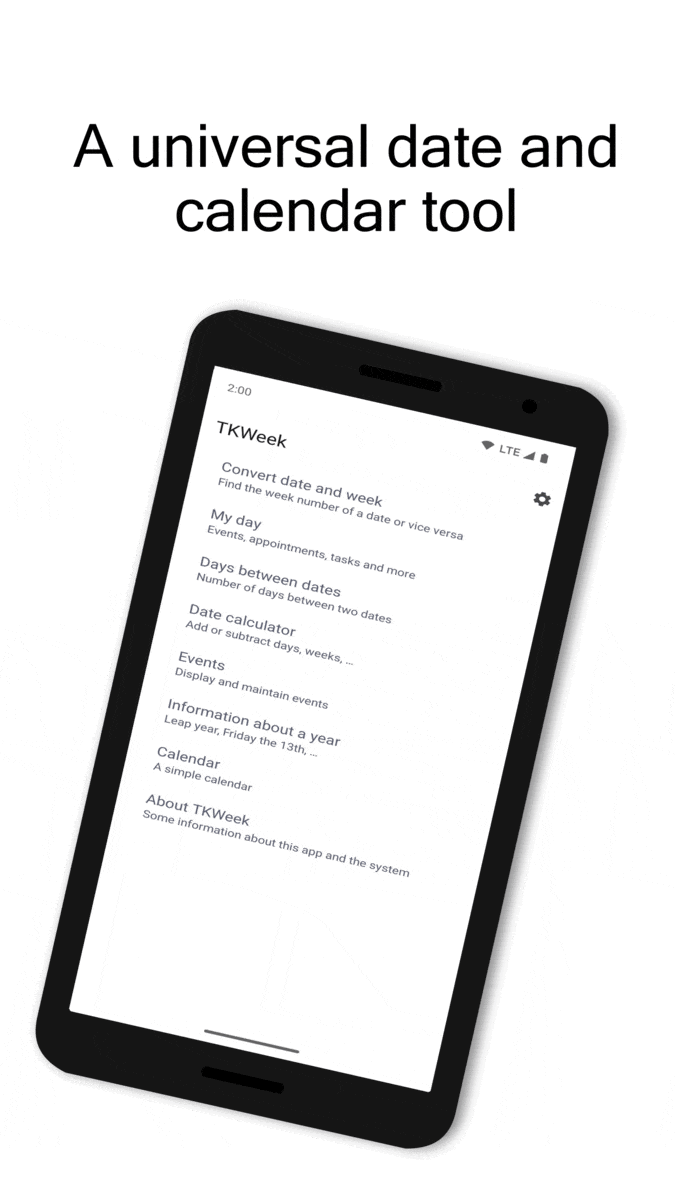 Also important:
No in-app purchases
No ads
No need to unlock anything
We respect your privacy
Completely open source
Download now!